INTERNATIONALE IMMOBILIENANGEBOTE
Aufgrund unserer deutschen Herkunft und unserer langfristigen Vernetzung in Europa haben wir in Europa noch viele Kontakte zu anderen Immobilienmaklern, Finanzberatern, Wirtschaftsprüfern, Wealth Management Unternehmen und mehr. Wir haben auch noch ein Immobilienbüro in Deutschland, wo interessierte Käufer anrufen können, um mehr Informationen über unsere Angebote in Naples/Florida zu erhalten.
Wir können Ihre Florida Immobilien in Europa für europäische Käufer als Ferienhäuser, Zweitwohnungen oder Investment-Immobilien vermarkten, aber auch interessierten US-Käufern europäische Immobilien zum Verkauf anbieten. Wir haben in unserem gemeinsamen Bestand aber auch Ferienhäuser in Italien, der Schweiz und natürlich in Deutschland. Darüber hinaus können wir renditestarke Investmentimmobilien in allen genannten Ländern vermitteln.
Durch unsere Mitgliedschaft im Kanadischen Immobilienverband "CREA" koennen wir auch Immobilien in den verschiedenen Regionen in Kanada anbieten. Rufen Sie uns an, um weitere Informationen zu erhalten!
Dies ist eine interessante Option für Investitionen in einen anderen Markt als den US-Markt. Und es sind gleichzeitig hervorragende Urlaubsoptionen, die diese Länder ihren Zweitwohnungsbesitzern anbieten.
Bitte kontaktieren Sie uns noch heute, um mehr über unsere internationalen Immobilien und Dienstleistungen zu erfahren. Wir freuen uns darauf, bald mit Ihnen zu sprechen!
INTERNATIONALE IMMOBILIENANGEBOTE
CERTIFIED INTERNATIONAL PROPERTY SPECIALIST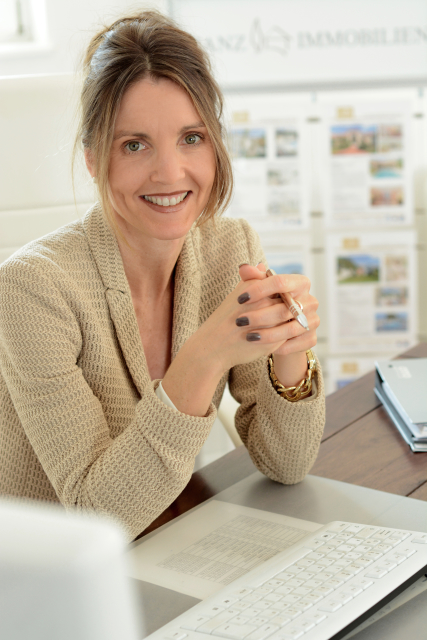 ALEXANDRA JANZ
CERTIFIED INTERNATIONAL PROPERTY SPECIALIST
What is the CIPS Designation?
The CIPS designation is the only designation recognized by the National Association of REALTORS®. Only REALTORS®who have completed the coursework and demonstrated special experience in international business can call themselves a CIPS designee and use the name and logo.
What can a CIPS Designe offer to the customer?
International transactions are different and more complex than domestic deals. From currency issues and financing to visa and tax laws, working with a CIPS designee who knows how to handle these differences will lead you through a smooth and safe real estate transaction in another country.
How is a CIPS Designe connected?
A CIPS Designe has access to the CIPS Network, which is over 3,500 Real Estate Professionals in 45 countries!