INTERNATIONAL REAL ESTATE LISTINGS
Due to our German origin and our long-term networking in Europe we still have many contacts in Europe to other Real Estate Agents, Finance Advisers, Accountants, Wealth Management Companies and more. We also have still a Real Estate Office in Germany where interested buyers can call to get more information about our listings in Naples/Florida.
We can market your Florida properties in Europe for European buyers as vacation homes, second homes or investment properties, but also offer to interested U.S. buyers European properties for sale. We have vacation homes as well in Italy, Switzerland, and of course in Germany, in our shared inventories but also income-producing opportunities as investments in all of the mentioned countries.
Through our membership with the Canadian Real Estate Association "CREA" we can also offer properties in different locations in Canada.  Call us for more information!
This is an interesting option for investments in another market than the U.S. market and tremendous vacation possibilities those countries offer to their second home owners.
Please contact us today to learn more about our International properties and services. Talk to you soon!
INTERNATIONAL REAL ESTATE LISTINGS
CERTIFIED INTERNATIONAL PROPERTY SPECIALIST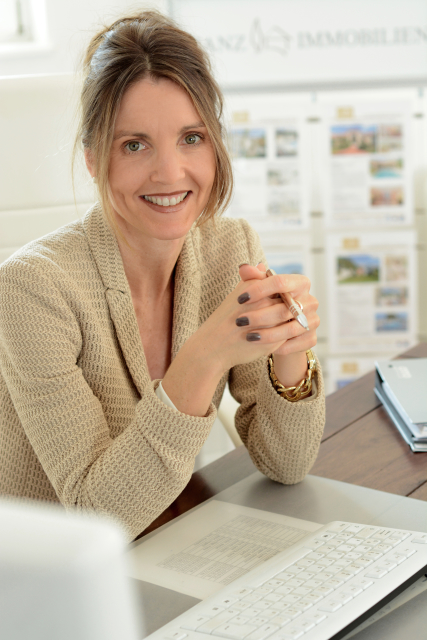 ALEXANDRA JANZ
CERTIFIED INTERNATIONAL PROPERTY SPECIALIST
What is the CIPS Designation?
The CIPS designation is the only designation recognized by the National Association of REALTORS®. Only REALTORS®who have completed the coursework and demonstrated special experience in international business can call themselves a CIPS designee and use the name and logo.
What can a CIPS Designe offer to the customer?
International transactions are different and more complex than domestic deals. From currency issues and financing to visa and tax laws, working with a CIPS designee who knows how to handle these differences will lead you through a smooth and safe real estate transaction in another country.
How is a CIPS Designe connected?
A CIPS Designe has access to the CIPS Network, which is over 3,500 Real Estate Professionals in 45 countries!
BERKSHIRE HATHAWAY OFFICES AROUND THE WORLD