Many of us dream of living in Southwest Florida. No wonder, with more than 300 sunny days a year, sandy beaches and the warm Gulf waters, the Sunshine State is one of the world's most desirable destinations for those seeking a relaxed beachy lifestyle. Let us, Alexandra and Juergen, assist in buying your dream home amid the palm trees or a condominium overlooking the Gulf of Mexico.
Our Naples real estate portfolio includes not only luxury homes in Port Royal, golf course estates in Pelican Marsh and Grey Oaks, penthouse condominiums in Pelican Bay and Park Shore, as well as investment and commercial properties and also a wide array of homes across Marco Island, Naples, Bonita Springs, and Estero. That means no matter where you want to buy or sell, we can make it happen. We have an unrivaled knowledge of available homes and a deep understanding of local valuation and time on the market trends. We offer a global perspective and a wealth of business expertise.
Please contact us today to learn more about our services or Naples' luxury lifestyle and offerings. Talk to you soon!
HOME BUYERS
Buying a home in Naples Florida is an exceptionally special endeavor! Whether your unique journey started with a vacation rental, or a Golf trip to one of the 80 championship golf courses in Naples, you've found yourself In love with Naples and considering buying property here!
HOME SELLERS
Selling your Naples Home is similar to selling a home anywhere in some aspects, but selling in Naples has some advantages and challenges you'll want to know about before committing to the process.
$620,000
Active
2395 41st Ave NE Naples, Florida
3 Beds 3 Baths 2,032 SqFt 1.590 Acres
$489,900
Active
765 Saint Andrews Blvd Naples, Florida
3 Beds 2 Baths 1,883 SqFt 0.350 Acres
$629,900
Active
2814 Barrett Ave Naples, Florida
3 Beds 2 Baths 2,003 SqFt 0.150 Acres
$2,800,000
Sold
8787 Bay Colony Dr 602 Naples, Florida
4 Beds 5 Baths 4,160 SqFt
$1,900,000
Sold
9653 Gulf Shore Dr 201 Naples, Florida
3 Beds 3 Baths 2,014 SqFt
$1,575,000
Sold
275 Indies Way 1204 Naples, Florida
3 Beds 3 Baths 2,747 SqFt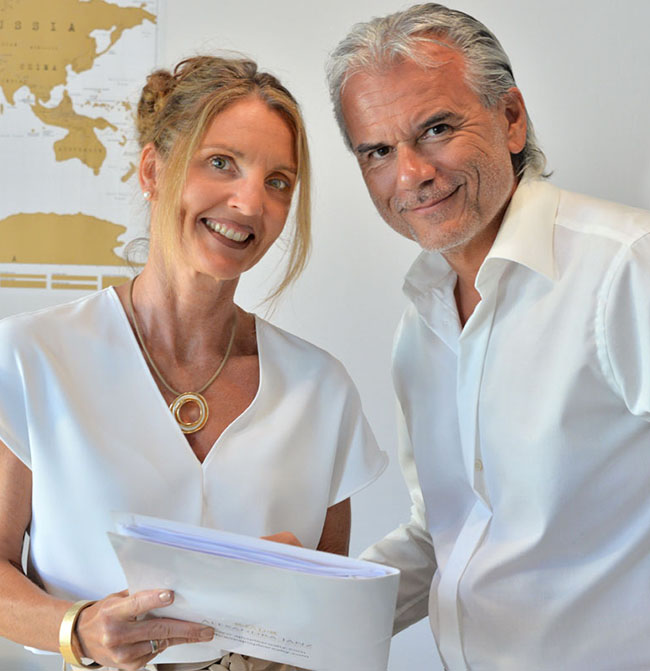 GET TO KNOW
ALEXANDRA & JUERGEN
We are Alexandra Janz and Juergen Haeringer full-time REALTORS® located in sunny Naples, Florida and are happy to assist you whether you're looking to buy or sell a property in Southwest Florida. With more than 19 years of international real estate experience in the United States and throughout Europe, we have a deep understanding of how to market and sell homes for the best value; We're multilingual and fluent in English, German, Italian, and French.
Working with us means working with REALTORS ® with longtime experience and deep market knowledge and that means you can buy, sell, or invest in a property faster and for a higher return. Please contact us today to learn more about our services or Naples' luxury lifestyle and offerings. Talk to you soon!
.
Excellent service - thank you
Excellent service and really good communications (despite the time difference!). Thanks
Toller Service, sehr persönlich, effiziente Abwicklung, kurz gesagt: einfach perfekt!! Danke Alexandra und Jürgen 👏👏👏
Wir sind absolut begeistert von der Art und Weise, wie Alexandra und Jürgen beim Kauf unserer Immobilie in Naples behilflich waren. Nach der Zusammenstellung einer Auswahl, welche mit vielen Bildern, Videos und Erklärungen perfekt ergänzt waren, brauchten wir nur noch eine Short-List erstellen. Corona-bedingt konnten wir die Objekte nicht vor Ort besichtigen, auch diesen Part haben Alexandra und Jürgen übernommen. Die gesamte Abwicklung bis zum Closing war perfekt organisiert und wurde hoch professionell abgewickelt, während wir von der Schweiz aus nur noch entscheiden und unterschreiben mussten. Wirklich perfekt!!! Danke für diese tolle Unterstützung - wir werden Euch sehr gerne weiterempfehlen. Alexandra und Thomas
Alexandra P.
12:39 02 Apr 21
We have worked with Alexandra and Juergen twice in the past year. They helped us find the perfect place for us, twice! You could not ask for more professional, thorough, attentive and helpful realtors. They go above and beyond for their clients. I would highly recommend them to anyone in the Naples area.
Melanie W.
15:38 28 Jan 21
Nun ist der Verkauf unserer Wohnung abgeschlossen.Wir möchten uns herzlich bei Alexandra und Jürgen für die professionelle Vermarktung unserer Immobilie bedanken. Wir wurden stets über "den Stand der Dinge" informiert, was wir sehr geschätzt haben. Dank eurer Unterstützung und eurem Engagement hat alles hervorragend geklappt.Wir werden euch wärmstens weiterempfehlen!!!
Familie F.
13:10 15 Oct 20
I felt immediately comfortable and confident that Alexandra and Juergen Janz couldprovide the professional assistance I needed to search the Naples, Florida realestate market. Their honesty and integrity is what became most important to me,and with their guidance I purchased a home that will prove to be a valuableinvestment
Wir hatten großes Glück Alexandra auf unserer Suche nach einem neuen Zuhause in Naples zufällig getroffen zu haben. Wir wollten ein Haus finden, das größer als 4.000 m² war und relativ neu. Alexandra half uns mit der Feinabstimmung für die Suche auf dem riesigen Immobilienportal, zu dem sie Zugang hat, indem sie unermüdlich neue Kriterien festlegte, die wir für uns in Betracht zogen.Als nächstes richtete sie die Filter und einen Mechanismus ein, mit denen wir die neuesten Einträge erhalten konnten, die diese Kriterien erfüllten. Wir hatten irgendwie das Gefühl, dass wir durch Alexandra einen vollständigen Überblick, aber auch einen detaillierten Blick auf den gesamten Markt in Naples bekommen konnten. Dank Alexandras Bemühungen fanden wir dann bei unserem Besuch in Naples die Community unserer Träume und wir brauchten nur einen Nachmittag mit Besichtigungen, um unser Haus zu finden. Der sich daran anschließende Kaufprozess war ebenso einfach. Bei der Preisverhandlung übernahm Alex eine wichtige Rolle der Vermittlerin und ihre Art zu verhandeln war besonnen, aber auch entschlossen und so bekamen wir den Preis, den wir uns vorgestellt hatten. Die gesamte Abwicklung der Dokumente wurde vollständig von ihr und ihrem Ehemann Jürgen erledigt, den wir auch kennen- und schätzen gelernt haben. Alle Dokumente wurden professionell von ihm überprüft und Jürgen war sogar bei der Hausinspektion anwesend, um sicherzustellen, dass alles in Ordnung war. Er nahm sich die Zeit für einen Besuch im Community Center und auch er gab uns viele zusätzliche Tipps. Beide waren zur Übergabe des Hauses anwesend und gingen mit uns eine Checkliste mit Punkten durch, die wir beachten mussten. Sie waren in jeder Hinsicht unser vertrauenswürdiger Vertreter.
We were very lucky to have met Alexandra almost by serendipity during our search for a home in Naples. We wanted to find a home that was larger than 4,000 sq.ft. and that was relatively new. Alexandra helped us fine tune the search by tirelessly pinning us down the criteria that we wished to adopt, and by sharing with us listing after listing, these criteria became obvious to us as well. Next, she set up sophisticated filters and a mechanism to allow us to get the latest listings meeting these criteria. We somehow felt that we enjoyed a panoramic as well as a detailed view of the entire Naples market through Alexandra. Due to our residing far away from Naples, she'd also take upon herself to visit some homes as she got to know better our tastes. During my first visit to Naples, we found the gated community home of our dreams. We spent only one afternoon viewing several homes, but we had already done all the homework thanks to Alex. The subsequent buying process was equally easy and friendly. She had a way of doing business that was thoughtful but also firm, so we got the price that we wanted to have. The paperwork process was entirely done by her and her husband Juergen, whom we got to know well too. All the paperwork was handled professionally, and Juergen even went to the premises with the inspector to make sure that all was in order. He took the time to visit with the community center and gave us many tips. Following the signing, they went through a checklist of items that we needed to be aware. They were in every way our trusted proxy throughout.It´s noteworthy that at no point did we feel pressured to do anything. Alex was always friendly, punctual in getting back, and she was never eager to solicit any business. Instead, she wanted to make it absolutely clear that we were comfortable with each step of the process, nudging us ever so gently to move forward. Although she has tons of energy, she is self-effacing and modest. It was only much later that we learned that Alex operated one of the top real estate firms in South Germany before immigrating to the U.S. And Juergen was an accomplished lawyer in Germany. Their familiarity with foreign cultures makes them an asset in working with foreign nationalities and their attention to detail is among the very top I´ve seen so far. I have worked with so many real estate agents in the past, and I must rank Alex and by extension Juergen (one gets two for the price of one…) as among the very top and the very best in my 60 years. I would recommend her (and Juergen) to friends without any reservations.
Grazie per il servizio ottimo, preciso e cordiale. Sono molto soddisfatto del servizio e anche per l'acquisto della mia prossima casa mi rivolgerò a voi. Lo consiglio a tutti ! Grazie ancora !
Cristian R.
15:44 04 Apr 20
Nach dem erfolgreichen Verkauf unseres Ferienhauses in Naples möchten wir Frau Janz undHerrn Häringer einen herzlichen Dank aussprechen für ihre sehr engagierte und hervorragende Arbeit!Wir fühlten uns zu jeder Zeit sehr gut betreut und wegen der guten Kommunikation auch jederzeit informiert.Alle Besichtigungstermine und Open Houses wurden persönlich durchgeführt.Sie übernahmen jegliche Koordination von erforderlichen Handwerkerleistungen - was uns wegen der großen räumlichen Distanz von Deutschland aus enorm geholfen hat und sicherlich keine Selbstverständlichkeit darstellt. Endabnahme und Schlüsselübergabe erfolgten ebenfalls durch Frau Janz und Herrn Häringer.Der Aufwand war für uns denkbar gering. Selbst beim Closing Termin stand uns Herr Häringer hilfreich zur Seite.Für diesen Rund - um - Service empfehlen wir Frau Janz und Herrn Häringer sehr gern weiter!
It was a pleasure to work with Alexandra and Juergen buying a house with Pool in Naples. They helped us so much and gave us the best professional support we could imagine. Thanks so much. We can definitively recommend!M. and J. Fehrenbach
Alexandra and Juergen provided real estate services to our family on two separate occasions. In addition to helping both family members find the perfect home, Alexandra and Juergen went "beyond the call of duty" to help them easily relocate to their new homes from out of state. Professional, courteous, knowledgeable and dedicated to their business and clients, we would recommend them without hesitation.Linda and Joe Dezio
Liebe Frau JanzWir möchte uns auf diesem Wege nochmals herzlich für Ihre Unterstützung bedanken. Mit Ihren tollen Fachkenntnissen und Ihrer einfühlsamen Art haben Sie uns sehr geholfen. Gerne möchten wir Sie daher weiterempfehlen.Vielen Dank nochmals und viele GrüßeMartina und Klaus Rupp
Schön gestaltete und informative Seite mit vielen herrlichen Fotos, guten bzw. interessanten Angeboten. Kompliment an Frau Janz!
Certified
SENIOR REAL ESTATE SPECIALISTS 
®
Our life has different housing stages – our first apartment, our first home, our retirement. But times change, and we won't always like to work in the garden or clean or pay for a large home we don´t really need. We think about making our lives easier – less work, less responsibility and more enjoyment. This is the time when we decide to move to a smaller home or condominium, or we consider moving to an independent or assisted-living community.
As a Seniors Real Estate Specialist ® , I am here to help you navigate safely to your next home. I'll make sure your real estate transaction goes smoothly. I'll help you find the perfect place by matching your lifestyle needs along with selling your home promptly and for the best price.
I promise to be on your side and help make these important decisions easier; no one will work harder! Ready for a new lifestyle?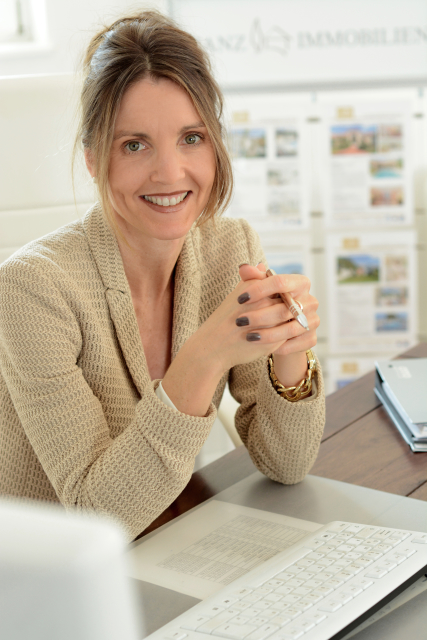 Naples, FL Real Estate News
It may surprise you to learn that on average, homebuyers stay in a home for about 10 years – and that's far less time than most of us have been conditioned to believe. But the reality is that people aren't afraid to move up, downsize or switch homes to match their...
read more
If you're like many people, you know that living near the ocean means fresh breezes and clean air – but what about indoors? Poor indoor air quality can contribute to all kinds of negative health conditions. Fortunately, there are plenty of rockstar houseplants you can...
read more
Looking for Things to do in Naples?
Check out the Naples Spotlight! Sharing with you the places, attractions, or spots we have visited and liked. There are many others here in Naples you can easily find and test on your own. Enjoy!!!!